Guitar Secrets Lead Guitar Made Easy
Guitar Secrets, over 150 online guitar lessons.


Welcome to Guitar Secrets
Lead Guitar Made Easy
Learn to play a blues type rhythm and lead song. The song uses there positions of the pentatonic scale. 
Audio for blues type lead example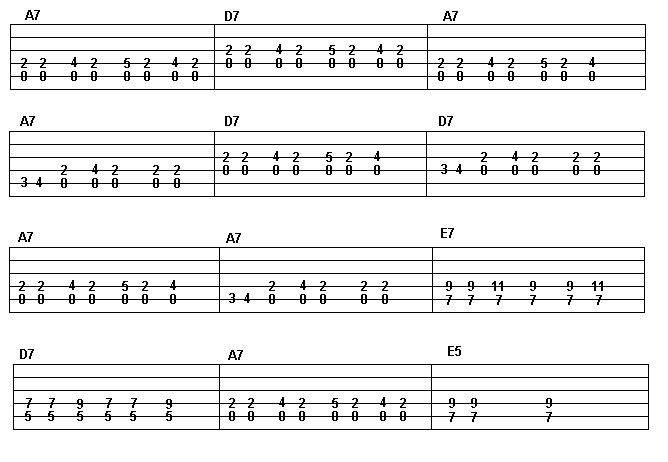 Here's the lead
Check out the Am pentatonic scale in the root note fret, at the D position and the E position. If you have windows media player, set it to repeat over and over.
In this lead you will come across bending, hammer ons and pull offs. Listen here Am blues type rhythm and lead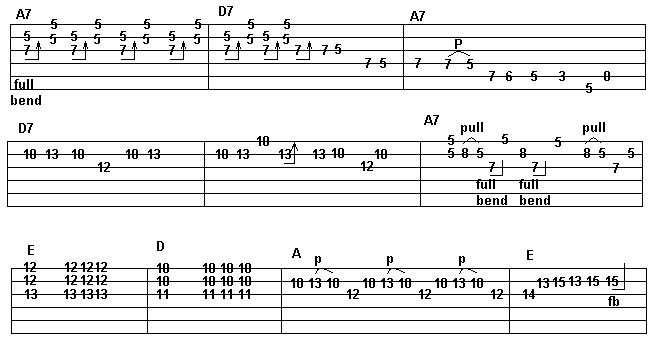 Notice how I jump to the 10th fret for the D chord and the12th fret for the E chord. This is why it is important to learn the pentatonic scale in all the positions.
It is highly recommend to purchase an inexpensive drum machine and recorder. You can find a 8 track recorder for around a hundred fifty bucks. Lay down the drums, play a progression and improvise a lead. This is one of the quickest ways to become a better guitar player.
Good Luck,
Guitar Secrets
Save
Save
Save
Save
Save
Save
Save
Save
Save
Save