Learn from Tom Hess
Looking For The Best Online Guitar Lessons?
Attention Guitar Players Who Want To MASTER Guitar...
Think You Know Everything About Guitar Lessons?... Horseshit. Lame Ass Guitar Teachers Almost Made Me Quit... FACT: 92% Of Guitar Teachers Are NOT Qualified To Teach Guitar Lessons (Online or Offline) To You...
You Can Only Go So Far On B.S.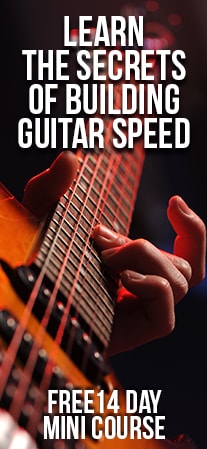 Have you been playing guitar for a while but still can't play the way you want? Are you
tired of teaching yourself, learning from cookie cutter electric guitar lessons online, or taking guitar lessons from a local teacher who simply isn't helping you enough? Are you unsure about what things you need to learn in order to be able to do what YOU want musically?
Imagine how great you will feel (and how much better your life will be) after you finally become the guitar player and musician you so much want to be.
The fastest, most effective and easiest way to get there is to work with the right guitar teacher who will show you the proper ways and the means to become a great guitar player. A teacher who will encourage you to always go for your best and will take you through the steps in a logical sequence that makes you progress and want to carry on because you will finally feel comfortable and confident that the right teacher will get you there.